Is blocking telemarketers on cell phones really possible? This is what countless Brazilians want to know! After all, the calls are continuous, numerous and very annoying. In some cases, the same cell phone number is disturbed dozens of times a day by calls from companies and product offerings. How do we avoid this discomfort and stop receiving these calls?
In recent years, a law passed by the federal government has forced telemarketers to adopt the 0303 prefix on all calls. In this way, Brazilians can identify calls and decide if they want to respond. The problem is that in practice many telemarketers continue to use traditional numbers. With this in mind, See below how to block telemarketing calls on your cell phone.
How to block telemarketing calls? Complete step by step
Now that you know the prefix that defines telemarketing calls, it's time to check out the complete step-by-step procedure for blocking calls of this kind on your smartphone!
There are two tutorials: one for devices using the Android operating system, and one for iPhones and other Apple devices.
We show you both guides below! We start with the full step of blocking telemarketing calls on Android phones; look:
access the "Calls" area of ​​your cell phone;

Enter the "Settings" menu;
access to the "blocked numbers" zone;
At that moment, the device displays the option to "Include recent numbers";
ready! From there, just include the numbers that called you recently in the list to block them on your smartphone.
After blocking, the numbers on the list will not be able to call your phone. In addition, Android has another option to block all incoming calls from unknown numbers, thus ensuring a greater level of peace of mind for users.
attention! If you select this option, calls from all unknown numbers will be blocked, not just telemarketers. Soon, only your contacts will be able to call your number.
Now, check out the following complete step by step to block telemarketing calls on iPhone:
access the Settings menu of your Apple device;

choose the "Phone" option;
Click on "Mute Anonymous";
ready! From then on, all calls from strangers, including telemarketers, will be blocked on your smartphone.
See also: Urgent: SISU has a new opportunity for Brazilians to register, don't miss the deadline
Register on the platform to block telemarketers
Another interesting option for those who want to block telemarketing calls is to register with the platform do not bother me, a Brazilian site that has exactly this functionality. Created in 2019, the platform already has more than 10 million subscribers.
On the site, you can block specific numbers and companies, or telemarketing calls in general. With registration confirmation, you will no longer receive calls from telephone exchanges, telecom companies, payroll credit lien holders and much more.
Registration is simple, practical, free and completely digital. Simply follow the step-by-step instructions below to register!
Access to the site

www.naomeperturbe.com.br

;

On the main page of the platform, click on the "Register" option;
Fill in your name, surname and CPF;
click Continue;
Then fill in and confirm your email address.
click Continue;
Create an access password (at least 8 characters containing: 1 uppercase letter, 1 lowercase letter, 1 number, and 1 special character);
confirm password;
click Continue;
At that moment, the site will send a 6-digit registration code to the indicated email address;
Enter the code on the site;
click Continue;
access the site again using your login and password;
On the main screen of the platform, enter your phone number;
Select the companies you do not wish to receive telemarketing calls from (or select all options to not receive any calls);
Click on "Register Phone";
Click on "Validate Lock";
ready! From now on, the selected companies will be blocked from contacting you with telemarketing calls.
attention! According to the official website, due to the large volume of daily logs, the request to block telemarketing calls becomes effective only 30 days after registration.
See also: I did not report movements via PIX in 2023 income tax: Will I fall into the FINE MESH and pay a fine?
How to block telemarketing calls on Anatel?
Finally, another alternative to blocking telemarketing calls on your cell phone is, It is to open an application on the official portal of Anatel.
It's important to remember that this alternative is only valid for excess calls from carriers – such as phone, broadband, cable TV, internet, and carriers in general.
On the site you can block telemarketing calls from major companies in the sector operating in Brazil.
There is no secret in blocking. Just follow the step by step that we show below; paying off!
sign in

https://apps.anatel.gov.br/AnatelConsumidor/

(or download the Anatel app on your cell phone, which is available for Android mobile phones and Apple iOS devices);

Enter the site with your CPF and password (if you do not have this password, click "Register");
After filling in all the registration information, access the site again, and enter the system with your CPF and password;
It is also possible to log into the portal using your Gov.br account (if you do not have this account click here to find out how to register);
Then choose the option "Register the request";
Click again on "Registration Request";
choose the company from which you want to block calls (you can choose only one company per request);
Select the service you want to file a complaint about;
In the "Subject" area, select the option "Service plan, offer, bonuses, promotions and advertising messages);
Immediately after that, click on "Early obtainment of offer links";
click Continue;
describe the problem;
Fill in all the information requested by the platform;
Click on Complete Request.
ready! From there, the companies will have up to 10 business days to resolve your request and stop contacting you at all times.
Finally, it is important to remember that you can also use the official website of the National Telecommunications Agency to file complaints about all other services provided by telephone, internet and cable TV companies. Know your rights and don't waste time!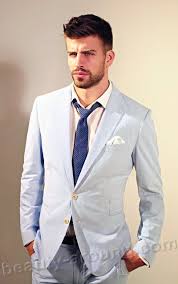 "Incurable thinker. Food aficionado. Subtly charming alcohol scholar. Pop culture advocate."