Meteorologists say cold air masses are common at this time of year, but the magnitude and frequency of these phenomena may have changed due to climate change.
Meteorologists from various agencies announced the arrival of a strong polar air mass in the coming days, which is supposed to cause a historic drop in temperatures across Brazil.
Forecasts indicate that the severe cold begins on Tuesday (27/7) and extends until Sunday (1/8).
In the southern region, thermometers can record negative temperatures for more than a week. In the Santa Catarina Mountains and Rio Grande do Sul, the Climatempo forecast ranges between -8°C and -10°C. But strong winds can cause a sensation of heat up to -25 ° C.
In Rio de Janeiro, there is a possibility of snowfall at Pico do Itatiaia, located at an altitude of 2450 meters.
In São Paulo, the National Meteorological Institute (Inmet) predicted that the minimum forecast for Friday morning (30/7) is 3 degrees Celsius, with a maximum of 13 degrees Celsius.
The city last recorded a low temperature on June 13, 2016 (3.5°C). There is also a forecast of frost in the entire greater São Paulo region.
According to Climatembo, many capitals should record the lowest temperatures of the year, such as Curitiba, Florianopolis, Porto Alegre, Campo Grande, São Paulo, Belo Horizonte and Vitoria.
The lowest temperature ever recorded in the city of São Paulo, since 1943, was -2.1 °C on August 2, 1955, at the Inmet meteorological station in Mirante de Santana, the official record-keeping station.
If forecasts come true this week, it will be the coldest day in the last 27 years in São Paulo. On July 9, 1994, Inmet recorded 2°C and on July 10, 1994, it recorded 0.8°C. At that time, low temperatures devastated coffee plantations in cities in the interior of São Paulo.
Why is it so cold?
Meteorologists interviewed by BBC News Brazil said that the passage of cold air masses is common at this time of year. However, the magnitude and frequency of these phenomena may have changed due to climate change.
According to Francisco de Assis of the National Institute of Meteorology (Inmet), this week's cold air mass will be the third large on record in 2021. The most common, he says, is just one or two air masses per year.
"This is related to high climate variability and global warming, which are causing these extremes. Like the extreme cold here, we see extreme heat in the northern hemisphere," he says.
However, Assis said when asked that this should be the last big cold snap of the year.
"Usually, the lowest temperatures are recorded between the second half of June and through July. A new wave like this is unlikely to happen again, because it starts heating up from August," he adds.
Francisco de Assis explains that the air masses that hit Brazil this year caused cooler weather because they were more uniform and wide and were able to ascend more intensely to the southeast of the country.
"Last year's polar air masses did not reach the coffee region of Minas, southeast of the state. Already this year, including this week, they have more power to reach the southeast."
He says that these masses are born in Antarctica and are rising. They pass through Argentina and Uruguay and lose their strength when they reach the southeast, as currents in the upper atmosphere drag them from west to east. In this way, they are transported to the ocean and reach South Africa.
One of the areas that will see one of the biggest climate changes in the country is Cuiaba, in Mato Grosso, says Francisco de Assis, on Enmet.
"This is because Baixada Cuiabana recorded 37 degrees Celsius over the weekend and a minimum of 21 degrees Celsius. The maximum will drop to 20 degrees Celsius on Thursday (29/7) and the minimum will reach 7 degrees Celsius," he said.
He says this discrepancy occurs because the region has a strong mass of hot, dry air. The arrival of the cold air system caused this discrepancy.
Cold air mass can still lower temperatures in southern Amazonas, Acre and Rondônia – a phenomenon known as cooling. It should also cause rain in Rio Grande do Sul, Santa Catarina, Parana, São Paulo and part of Mato Grosso do Sul.
There are also forecasts for surfing and rough seas from the southernmost coast of Rio Grande do Sul to the beaches of Vitoria, in Espírito Santo.
Lots of frost but little snow
Klimatembu meteorologist Joselia Begorim told BBC News Brasil that while negative temperatures had been recorded, snow should not fall in the three southern capitals.
"Freezing cold is not enough for snow. Snow is precipitation and must fall from a cloud. Snow conditions will be limited to July 28 and 29, but there is no chance of it happening in Curitiba, for example. Only in the plateau and mountains of Rio Grande do Sul and Santa Catarina ', he says.
She said the air mass for this week will be so great that even some areas in southern Tocantins, Bahia and Pará will experience a drop in temperature.
"But in these regions (this mass) it will only soften the heat because it is very hot. We will have very strong performance even on the continent, in the regions of the south, southeast and midwest."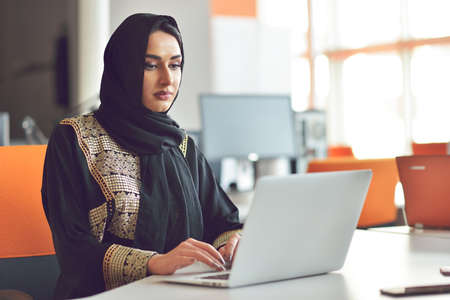 "Hardcore beer fanatic. Falls down a lot. Professional coffee fan. Music ninja."