SEGA reviewed Sony's State of Play and revealed news of two major releases from the second half of 2017.
Lost Judgment and Demon Slayer – Kimetsu no Yaiba – Hinokami Chronicles was on the PlayStation broadcast and we got a new trailer to reveal the translated versions and history of the fighting game.
The new trailer for Lost Judgment features the voices of the translated cast, and it's a taste of what you'll hear when you meet Takayuki Yagami again on September 24. You can play on September 21st if you choose the Early Access Special Edition.
If you're eager to learn more about a revenge story that takes advantage of the shortcomings of the Japanese justice system, be prepared with this translated trailer for Lost Judgment:
In this case of gameplay, we also had the chance to see a new trailer for Demon Slayer – Kimetsu no Yaiba – The Hinokami Chronicles, with gameplay captured on PlayStation 5.
Scheduled to release worldwide on October 15, Demon Slayer – Kimetsu no Yaiba – The Hinokami Chronicles will feature a solo mode in which you will experience adventures with the main characters and not just Tanjiro.
In this new trailer, that's exactly what you can see, as Tanjiro Kamado, Unwavering Resolve Arc" has been adapted to be experienced in an interactive format.
The Japanese release has been announced for PlayStation 5, Xbox Series, PS4, Xbox One, and PC, but as we're an event for Sony, we've only gotten confirmation of PlayStation versions for the West.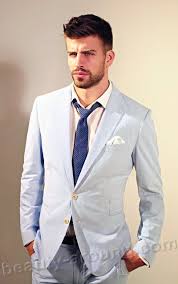 "Incurable thinker. Food aficionado. Subtly charming alcohol scholar. Pop culture advocate."