Everyone has seen the work of scientists searching for fossils. These discoveries are very important for us to understand more about the history of the Earth.
However, there is a place where you can also participate in the search and help with these searches, you know? It is a beach located in Canada, more precisely in New Brunswick. The tides in the Bay of Fundy rise and fall twice a day, which allows people to find many fossils there.
Tides can recede more than 12 meters per day, and the phenomenon has become one of the richest fossil caches in North America. All discoveries take place among the hillsides and rocky cliffs surrounding the Bay of Fundy.
Moreover, it is not only scientists who benefit from this situation. This is because so many people, whether residents or visitors, participate in discoveries. Help is accepted, as the tides rise and fall, these effects can disappear as quickly as they appeared.
The site is littered with ancient excavations.
Scientists investigating the site have known about New Brunswick's bounty since the mid-1840s, when coal mining uncovered fossilized plants and animals.
The setting has witnessed three evolutionary eras of the planet: a volcanic incubator of invertebrate life, a biodiverse tropical forest that was home to dinosaurs, and a tundra dominated by furry, wandering giants like mastodons.
The endeavor is a race against the tide, says Matt Stimson, curator of geology and paleontology at the Museum of New Brunswick in Saint John. But, according to him, nature helps in some way.
It's a race with the flow. Mother Nature does the digging for us. Something new is constantly being exposed. But it can also be erased."
Therefore, the incessant search takes many scientists and curious people to the place twice a day, when the tide is low. The idea is to discover more and more about other life that has already crossed our planet.
Have you ever imagined visiting a place like this and helping out for fossils? This is just a small part of the gigantic ancient history of the Earth.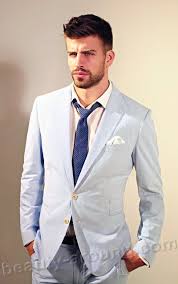 "Incurable thinker. Food aficionado. Subtly charming alcohol scholar. Pop culture advocate."