The pandemic has made the so-called "nem-nem generation" – the part of young people between the ages of 15 and 29 who are neither studying nor working – to break a historic record in 2020, according to a survey by the Social Media Center. The Getúlio Vargas Foundation (FGV Social) policies were released this week.
The survey shows that this percentage in the second half of 2020 was 29.33%, which is the highest since the beginning of the series that began in 2012. In the second half of last year, the percentage of unemployed youths or studies decreased, but it was still at 25.5%, i.e. The equivalent of saying that a quarter of young Brazilians finished the year without work or school.
The lowest percentage recorded in the survey, 20.76%, was recorded during 2014.
According to economist Marcelo Neri, director of FGV Social in charge of the survey, the study shows the extreme vulnerability of youth in times of crisis.
"These traumas can leave lasting marks, the so-called scar effect, on the social trajectory of an entire generation," he says in the study.
Dropout from school decreased
The survey also showed a drop in the dropout rate during the pandemic, reaching its lowest level in the series in the fourth quarter of 2020, by 57.95% between 15-29 years old. At the end of 2019, this percentage was 62.2%.
For the researcher, the combination of a lack of job opportunities and low school fees (automatic attendance and approval) may explain the low dropout rate.
Young men, women and uneducated heads of household suffer the most
The survey also identified the groups most vulnerable to lack of work and study opportunities. The survey found that the most vulnerable were the uneducated (66.81%); Northeasters (32%), women (31.29%), blacks (29.09%), residents of the fringes of the largest Brazilian cities (27.41%), and heads of households (27.39%).
The study concluded that "in addition to traditionally excluded groups, the fact that the highest incidence of neem is among those with the least education and that the primary caregivers of families has implications for the future of these young people and entire families."
The full survey can be accessed at this link https://www.cps.fgv.br/cps/bd/docs/TEXTO-Pandemia-Jovens-Nem-Nem_Sumario-Marcelo_Neri_FGV_Social.pdf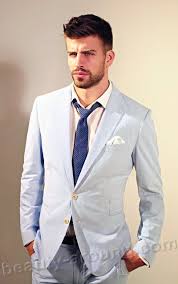 "Incurable thinker. Food aficionado. Subtly charming alcohol scholar. Pop culture advocate."