The cute, fun-loving grandma TikToker – as 90-year-old Nair Donadelly is known to her 3.5 million followers – was left without her husband and video partner after suffering a fall and broken femur. Grandfather Nelson Mularo underwent an operation and did not resist complications, and died at the age of 91.
Falls are usually not a problem for young people. However, in old age, it is a matter of public health. About 30 to 45% of older adults aged 60 and over experience at least one fall per year, according to the World Health Organization (WHO). And many cases have the same results as Nelson.
From Três Lagoas (MS), nurse and university professor Silvana Barbosa Pena has dedicated herself to researching the topic and was able to get her name registered with the Diagnostic Development Committee (DDC, Diagnostic Development Committee) at NANDA-I through an analysis published this year. Common on fear of falling as a risk factor for falls in the elderly.
The international publication is of great importance as it is associated with three nursing technical classifications: NANDA-I, NOC and NIC. The three groups bring together sets of terms that are understood by all nurses, and are used to describe the nursing phenomenon and to help make decisions about nursing diagnoses. "It is important to emphasize that all nursing procedures are based on science and theory," Silvana highlights.
"The classifications enable nursing to be recognized as a science and have a defining role in the methodology of nursing care, SAE. They organize professional work in terms of style, personnel and tools, making the nursing process practical," explains the researcher.
Silvana is proud of South Mato Grosso and her Brazilian health colleagues for producing yet another contribution from nursing to science, helping to extend the life of older adults in practice.
Since 2013, the professor has been investigating the topic of her publication, the same year she received her PhD in Nursing from the Federal University of São Paulo (UNIFESP).
Fear of falling as a risk factor – Falls in the elderly are multifactorial, that is, it is associated with several and diverse factors. Fear of falling, assessed as a risk factor indicator by Silvana, presented an odds ratio of 12.1 (95% CI = 10.7-13.7) when compared to the group without fear of falling. Studies have found that fear of falling is prevalent between 25% and 86% of older adults living in the community, and it is also present in older adults who have not experienced a fall.
This fear negatively affects the lives of older adults with restricted activities and impairment of physical, psychological and mental functions. On the other hand, it can be positive when it makes the elderly person more careful and cautious, and it arouses more interest from the caregivers.
An aging population has sparked interest – "You will grow up too" is a phrase we often hear when laughing at some talk or habit associated with aging. Also according to the World Health Organization, the number of people reaching old age is likely to increase. By 2100, about 40% of the population will be elderly in Brazil.
"What prompted me to conduct research focused on older adults was my experiences in clinical nursing practice, by observing a greater number of older adults in healthcare settings at all levels of primary, secondary and tertiary care, as well as scientific information on demographic and epidemiological data related to population aging in global and national context", justifies the researcher.
Source: Corinne MS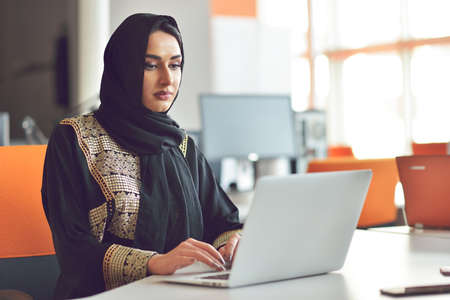 "Music fanatic. Professional problem solver. Reader. Award-winning tv ninja."