The Research Support Foundation of the State of Amazonas (Fapeam) launched, on Friday (4/28), the podcast series "Vem com Elas – Mulheres e Meninas na Ciência" in another measure of science popularization and scientific dissemination, another product made available to the community to encourage greater participation of women in science.
The series integrates the work of the Women and Girls in Science Movement, developed by the state government, through Fapeam, with the aim of encouraging the role of women scientists in coordinating science projects and in the science, technology and innovation (CT&I) scenario.
For Fapeam Director Marcia Perales-Mendes-Silva, who is on the first episode, the podcast series could become a powerful product for mainstreaming science, especially the movement for women and girls in science, because it is a structural line of a multiyear plan. 2020/2023.
Not only do we want to increase the number of women in research projects, we want them to play a leading role in these projects. For this, we offer a set of actions for the dissemination of science to awaken interest and interaction with science and society," said Marcia Perales, adding that from 2021 to 2023 eight new Public Notices were launched to support projects coordinated by researchers in Amazon.
More episodes
On May 5th (Friday), the second episode will feature an interview with the coordinator of the "Evaluation of Both the Clinical and Inflammatory Profile of Incidents," Dr. Jacqueline Sachet, of Amazonas State University (UEA).
The podcast series ends May 12 with researcher Renata Takera, of the Federal University of Amazonas (Ufam), municipality of Itaquatiara, within Amazonas, who coordinates the research "Antitumor and antioxidant activity of extracts and fractions obtained from species of Piper Amazonas".
Soon, interviews will also be broadcast by Rádio Encontro das Águas, FM O Dia – from Maués, Rádio Comunitária de Borba, Rio Madeira – from Manicoré, Difusora – from Itacoatiara, Eu e Você – from Boca do Acre, Rádio Clube – from Parintense, Alvorada – from Parintense, Radio Rural – from Teveh, Radio Codreth – from Humita, Radio from Namunda, Vitória – from Rio Preto da Eva.
The podcast series "Vem com Elas – Mulheres e Meninas na Ciência" is an initiative of Fapeam produced with the support of the State Secretariat for Social Communication (Secom).
A podcast is audio content in a file or stream, has the versatility to listen to on many devices, and can deal with specific topics and topics.
Catch the interviews on the Spotify channel at: https://open.spotify.com/show/5C4eDkh2s0TYRPZfoX0u8X
Link to Episode 1 – Interview with Fapeam CEO Marcia Perales: https://open.spotify.com/episode/2KY5AuhgL6CmRy7G8OjLd7?si=K7nL1yXeRmOQSILEbrbg8g&nd=1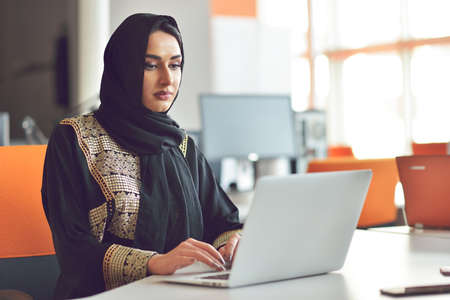 "Hardcore beer fanatic. Falls down a lot. Professional coffee fan. Music ninja."