Research indicates that there has been an increase in reports of back pain in Brazil since the start of the epidemic – Image: Istock Getty Images
In this context, getting physical exercise, along with good posture and good eating habits, can be crucial when it comes to preventing disease. According to orthopedic physician Alexander Fugasa Cristante, professor at the University of Sao Paulo Medical School (USP) and a board member of the Brazilian Spine Association (SBC), physical activity helps improve back muscles, which can prevent pain in the spine.
Improving the abdominal and back muscles, which are responsible for supporting the spine, helps prevent muscle pain, in addition to preventing premature wear of the discs and joints of the spine – Vogaka explains.
But the expert stresses the importance of getting proper exercise. This is because excessive activities or those performed with wrong movements also damage the spine.
Excessive physical exercise or inappropriate posture can lead to muscle pain, resulting in a herniated disc, arthritis, disc disease and even fractures. For this reason, the ideal is always to undergo a medical evaluation before starting the exercises, and to be accompanied by a physical mentor or physical therapist in the implementation – he recommends.
Fewer number of specific physical activities for people with back pain:
Specialist Alexander Vogasa Cristante reveals that anyone who really suffers from back pain should avoid impactful physical exercises, as this can cause further damage to the spine. These are activities that include jumping, such as basketball and volleyball.
Even in the case of those without back pain, the most important thing is that there is always supervision by a physical educator or physiotherapist, in addition to a pre-medical evaluation – he recommends.
Physical activities suitable for back pain sufferers:
On the other hand, exercises such as water aerobics, swimming, weight training, pilates, and comprehensive gymnastics work the posture and are best suited for people with back pain.
How can athletes avoid this?
According to orthopedic surgeon Alexandre Fogaça Cristante, it is imperative that athletes undergo monitoring of nutrition and physical activity. In the case of athletes who do not have this structure, the specialist indicates that medical advice is needed at least initially.
In addition to monitoring nutrition, professional athletes are usually accompanied by professionals who direct physical activities. For those without this structure, it is important to get initial medical advice or a coach to gradually aim for better performance, with minimal injuries – he says.
It is essential to pay attention to ergonomics to avoid back pain – Image: Istock Getty Images
In the case of people who work in offices and need to sit for a long time, Fogaça makes the following recommendations:
Sit in a chair with support for your spine, with your feet on the floor, knees and hips bent 90 degrees;
Computer screen at eye level;
Keyboard and mouse on a table at the bent elbows;
Take a break every two hours, walk and stretch;
In parallel, maintain an adequate weight and engage in physical activity at least three times a week.
Routine prevention tips
Maintaining proper weight and eating well;
Maintain a training routine appropriate for your style and always under supervision;
Regular medical follow-up;
Initially identifying pains and injuries, in order to prevent problems from getting worse and becoming chronic;
Use materials, equipment, and clothing that are appropriate for the method used.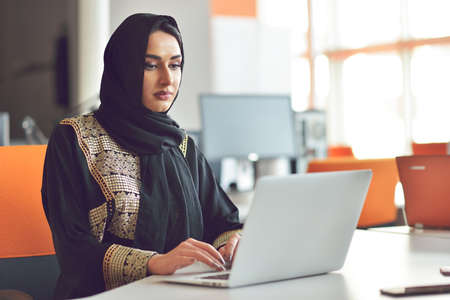 "Hardcore beer fanatic. Falls down a lot. Professional coffee fan. Music ninja."