a The UAE Serve many Easter delicacies to passengers traveling with the company during the month of April. The company offers a menu based on this festive date, as well as special entertainment for its passengers.
---
UAE Easter
To celebrate Easter in April, Emirates will offer traditional lamb dishes in the airport lounges, baskets of warm bread rolls on board, sweets for children and new movies for the whole family at ice.
From 7-10 April, Emirates passengers in all classes of travel on select routes including Australia, the US, Canada, Europe, the UK, Brazil, the Philippines, South Africa, Mauritius and Ghana will have a great choice of Easter meals on board.
Economy class passengers will be offered hot bread with their meal or a delicious Easter dessert of carrot cake with a delicious three-syrup milkshake. Passengers in First Class, Business Class and Premium Economy Class will be served chocolate cake with creamy ganache and blackcurrant or strawberry cheesecake with a nifty little Easter egg.
---
Easter in the halls
Across the global network of UAE lounges, classic Easter dishes such as lamb chops with roasted potatoes and carrots in orange juice will be served in Dubai's First Class lounges or roast leg of lamb with dates, green olives and pomegranates in the US. In Singapore, lamb chops are topped with pistachio, red pepper, olive oil sauce and spring vegetables, while in the UK, classic lamb chops are topped with herbs, roasted shallots, baby potatoes, cherry tomatoes and a spicy mint chutney.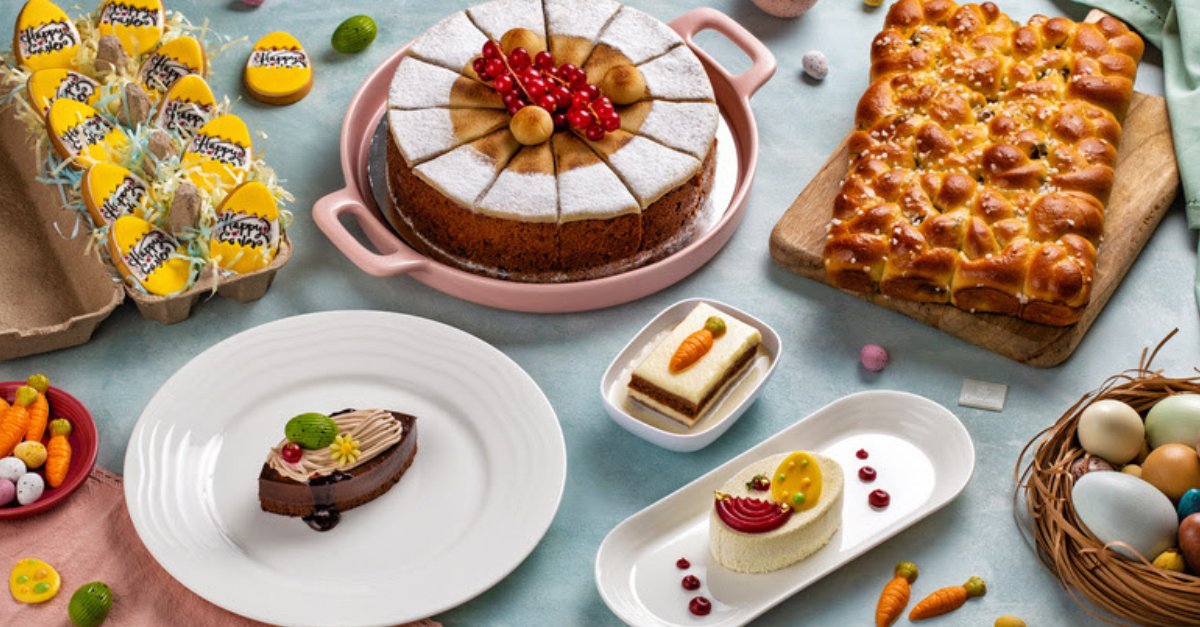 ---
on a recreational trip
Emirates passengers traveling over the Easter period can access the world-class entertainment library at icewith more than 5,000 entertainment channels on demandover 1,900 movies and 1,500 hours of TV shows, plus music, podcasts, and audiobooks in 40 languages.
Enjoy the best movies and TV shows from Cartoon Network, CBeebies, and Nickelodeon, plus new kids' movies coming in April, like "Hotel Transylvania: Transformania," "Waking Tiger," "Lilo, Lilo and the Crocodile," and "The Adventures of Tadeo and the Emerald Tablet." ". a ice Also offers a "Wizarding World" folder containing 16 marathon Harry Potter titles, as well as popular TV shows like "The Amazing World of Gumball," "Teenage Mutant Ninja Turtles: Mutant Mayhem," and "Lego Jurassic World – Legend of the Island Nublar", "SpongeBob SquarePants", "Star Trek: Prodigy", and "The Adventures of Puss in Boots".
---
comment
On Easter, Emirates aims to bring wonderful moments and touching memories to its passengers on board its flights, adding charm and warmth to this festive date.
Anyone have plans to travel with company on Easter?

supermarket
supermarket

Up to $200 off with free shipping on your first purchase!

hotels
hotels

5% off + reward stamps for stays through March 31, 2024!
The club is 1,000
The club is 1,000

Get 1,000 miles per month + 7,000 bonus miles instantly!
travel insurance
travel insurance

Up to 69% off your travel insurance!

Manage your miles
Manage your miles

6 months FREE AwardWallet Plus for new users!

See all coupons

"Prone to fits of apathy. Problem solver. Twitter buff. Wannabe music advocate."