Chemical engineers, physicists, hydrologists, statisticians, and epidemiologists are among the professions with the best salaries and lowest stress levels in the sciences that are expected to grow this decade in the United States.
The survey, conducted by Business Insider in North America, showed that the vast majority of the 20 jobs listed are also related to technology fields. The notable drop focuses on the USA, but it's not something to watch out for in thinking about Brazil in a few years.
Chemical engineers, for example, who are second in the ranking, should get 1,400 new jobs there between 2019 and 2029. The average annual salary for their career is about 115,000 USD, which is about 585,000 R$ per year.
In third place came Operational Investigation Analysts, with 26,000 new jobs expected by 2029, with an average annual salary of US$92.2 thousand (R$469,000). Operations research, also known as operations research, is a branch of mathematics that uses algorithms to aid decision making.
On the other hand, physicists reached fourth place, with about 1,300 new jobs through 2029, and an average annual salary of 137,000 dollars (700,000 Brazilian reals).
How was the calculation done?
The methodology used in the survey reviewed salary earnings data collected by the US Department of Labor and stress tolerance measurements for various jobs from the O-NET Online website, a platform for job vacancies in the USA.
O-NET Online measures the stress tolerance of each occupation on a scale from zero to one hundred: the higher the score, the more stress that field of work is. The score for both chemical engineers and operational research analysts was 61, while for physicists it was 62.
After creating a list of areas that combine good pay with low levels of stress, Business Insider used the latest forecast for new job opportunities published by the US Bureau of Labor Statistics. Accordingly, jobs with an average growth rate above 3.7% in the next 10 years were selected, as this represents the expected overall growth rate for all fields.
When releasing their analysis, Business Insider explains that this is a projection that may not be accurate and does not take into account changes arising from the current coronavirus pandemic. But he points out that this could be an important tool for at least mapping out the growth of jobs that pay well and don't cause too much stress.
Other Featured Functions
14 of the 20 business fields included in the survey belong to science or technology. Among the top ten, in addition to the aforementioned chemical engineers, operational research analysts and physicists, hydrologists in fifth, food scientists in sixth, bioengineers and biomedicine in eighth and statisticians in tenth.
In addition, the list also includes epidemiologists, computer scientists, earth scientists, data engineers, environmental scientists, specialists, and technical writers (the twenty). Among other science-related jobs with a low-stress level, we can point the essay editor at MyCustomEssay, but this profession is not included in the official list.
According to the survey, none of these occupations scored above 70 in terms of stress. The lowest average annual salary among them will be for technical writers, which is 78.5 thousand US dollars, which is equivalent to 400 thousand Brazilian reals.
See the full ranking of occupations with better salaries and lower levels of stress:
political scientists
chemical engineers
Operations research analysts
physical – physical –
hydrologic
Food Scientists and Technologists
Economics teachers (higher education)
Bioengineers and Medical Engineers
Economists
statisticians
Epidemiologists
Computer scientists and researchers
higher education teachers
Managers and agents for artists and athletes
Geologists (specialists in earth sciences)
Teachers of Philosophy and Religion (Higher Education)
Database Engineers
financial tax
Environmental scientists and specialists
technical book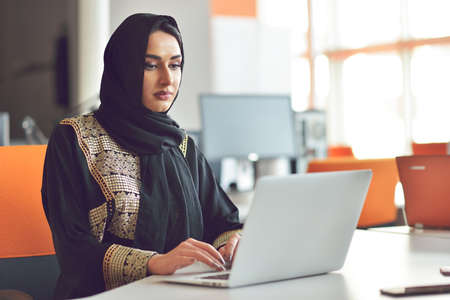 "Music fanatic. Professional problem solver. Reader. Award-winning tv ninja."