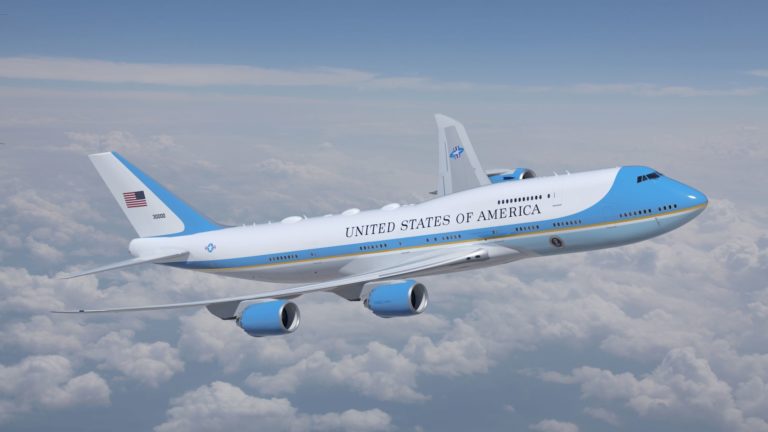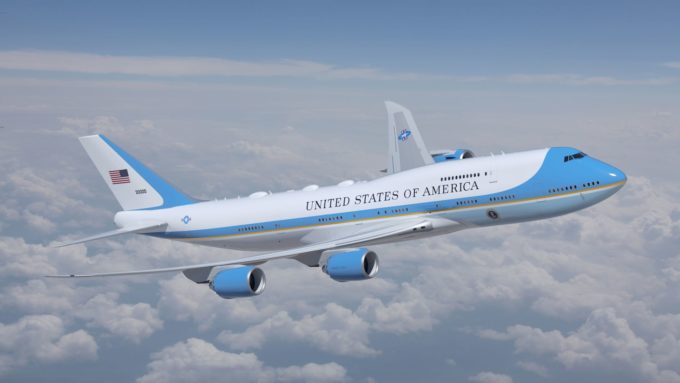 Like the current Air Force One VC-25A, the livery design for "Next Air Force One" is designated VC-25B.
US President Joe Biden has chosen the "next Air Force One", the VC-25B, a 21st-century modernization with a design that resembles the livery of the current Air Force One VC-25A.
Although the VC-25B is represented by the larger 747-8i aircraft, the VC-25B livery has three main differences with the VC-25A livery based on the 747-200. The light blue on the VC-25B is a slightly deeper and more modern shade than the "robin's egg" blue on the VC-25A. Additionally, the VC-25B engines will use a dark blue cockpit area instead of the VC-25A's "robin's egg" blue. Finally, the VC-25B does not have a polished metal section, as modern commercial aircraft skin composites do not allow this.
A formal contract award for the VC-25B livery will not be necessary until later this year as Boeing undertakes the engineering, certification preparation and vendor selection process. The US Air Force previously featured a red, white and blue livery for the VC-25B, as it was publicly revealed by former President Donald Trump as the preferred livery in 2019. A thermal study later concluded that the dark blue in the design would require additional Federal Aviation Administration (FAA) qualification testing for several commercial components due to additional heat in some environments.
The VC-25B program will provide a new air force to enable the President of the United States (POTUS) to perform the roles of head of state, chief executive and commander in chief. The aircraft will be uniquely modified to provide the POTUS, staff and guests with safe, reliable air travel with equal communications and security capabilities at the White House.
The VC-25B aircraft will replace the current VC-25A fleet, which faces capability gaps, rising maintenance costs and parts obsolescence. Modifications to the aircraft include electrical power upgrades, a mission communication system, a medical facility, an executive interior, a defense system and autonomous ground operations capabilities.
VC-25B deliveries are scheduled for 2027 for the first flight and 2028 for the second flight. The Air Force is positioned to keep the VC-25A available and operationally ready until the VC-25B is delivered.

"Internet evangelist. Writer. Hardcore alcoholaholic. Tv lover. Extreme reader. Coffee junkie. Falls down a lot."