Washington, DC (USA) – The Chairman of the Joint Chiefs of Staff of the Armed Forces, Army General Lorde de Souza Santos, with the Deputy Chief of Strategic Affairs of the Ministry of Defense, Major General Raul Rodríguez de Oliveira and entourage. , made an official visit to the Washington, DC Garrison in the United States of America (USA) from October 17 to 20.
Among the activities undertaken, General Lorde and the delegation visited the embassy and had an audience with the Brazilian Ambassador to the United States, Nestor Forster Jr., accompanied by Brigadier General Ulises de Mesquita Gomez, the military attaché in the United States; Defense and Air Force Attaché in the United States, Air Brigadier Ramiro Kirsch Pinheiro; and the head of the Brazilian delegation to the Inter-American Security Board (RBJID), Brigadier General Giovanni Moretto.
On that occasion, General Lorde was at the Brazilian Military Commission in Washington (CEBW) and presented the Medal of Merit Joint Staff of the Armed Forces to Vice Admiral Alexandre Rapelo de, President of the Council of Representatives of the Inter-American Security Council. Faria, Military Attaché to the United States, General Ulysses, Defense and Air Force Attaché to the United States, Brigadier Ramiro and Advisor to the Ministry of Foreign Affairs, Tatiana Esnariaga Arandes Barbosa.
In addition to the aforementioned officials, Brigadier Leonardo Chávez Rodríguez, Deputy Director of the Inter-American Defense College, attended the event; and Colonel Alexandre Queiroz Teixeira, head of the Brazilian military commission in Washington.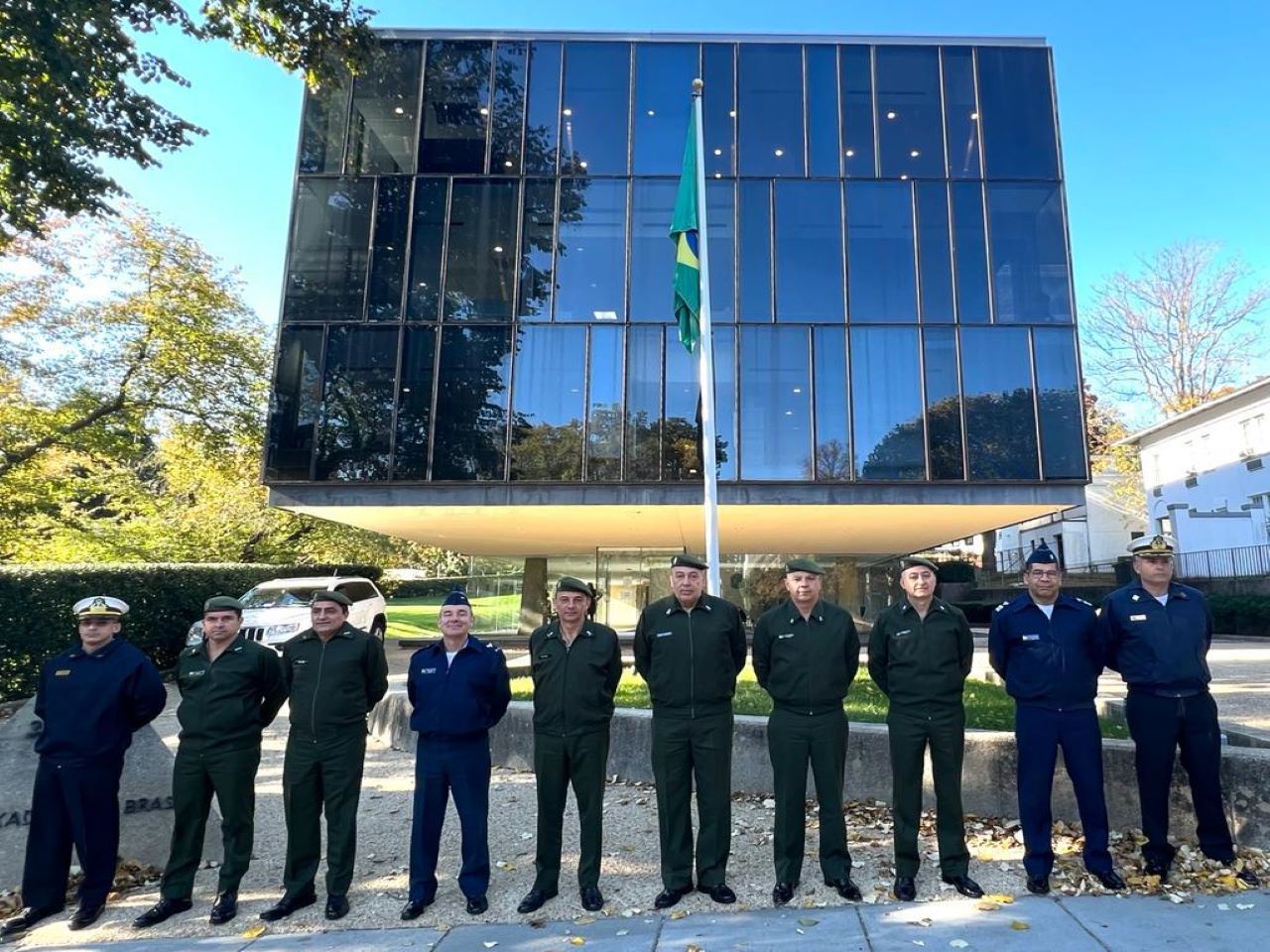 Source: Adans of Brazil in America

"Internet evangelist. Writer. Hardcore alcoholaholic. Tv lover. Extreme reader. Coffee junkie. Falls down a lot."