Colorectal cancer killed 271 people in 2022 in Paraiba, according to the Secretary of State for Health (SES). In less than three months this year, the disease has already claimed 22 lives across Paraiba. In the capital, Joao Pessoa, 130 new cases of the disease have been estimated this year alone, 60 women and 70 men.
In another survey conducted this time by the National Cancer Institute (INCA), the forecast for new cases in the state for the three-year period between 2023 and 2025 is 400 with the disease, 190 in men and 210 in women.
In Awareness Month against this specific type of cancer, "Março Azul-Marinho", b g 1 Talk with an oncologist to find out how the disease, one of the most common in Paraiba, manifests itself, to learn about the forms of treatment and, above all, what to do and the habits to follow to prevent the disease.
What is colorectal cancer
An oncological surgeon, Clesius Fernandez, a professor at the Federal University of Paraiba (UFPB) explained how colorectal cancer It occurs in the human body. "The colon is what we call the large intestine and in the last part we'll have the rectum, hence the designation," he explains.
In addition, the doctor says there are risk factors that can increase the chance that a person will develop this type of cancer, such as poor diet. "First, a low-fiber diet, as it acts like a real 'broom' to clean out the intestines. We consume a lot of processed foods, which contain substances that can cause cancer.
Another type of food that can cause problems in the future is red meat, which is commonly eaten in barbecues and other types of meals, because it contains other harmful substances in most cases. "Hydrocarbons are substances capable of causing cancer, because they are rich in carcinogens that are found in these meats."
The doctor also explains that practices such as smoking, physical inactivity, and factors such as obesity are predisposing points for colorectal cancer.
When do you see a doctor?
The specialist explains that one of the signs that can prompt a person to seek a doctor to find out if he suffers from this problem is a sudden and prolonged change in bowel habit. "Our organism works like a clock, they have habits and repeat habits, but if this suddenly starts to change, with some type of bleeding or cramps that recur for months, that person needs to go to an expert," he recommends.
In addition, the test to screen for cancer is a colonoscopy, Dr. Klesios explained. "With this examination, in addition to diagnosing the disease, it is also possible to start treating the patient."
Treatment and prevention of colorectal cancer
And the doctor explains that from the age of 55 it is recommended to perform regular colonoscopy as a form of prevention even if there are no symptoms or even younger and that there are cases of the disease within the family. "The tumor starts small, but what is our reality? We find many large tumors, because screening is not done early and it becomes more difficult to treat.
As a form of therapy, Klécius also said there are a range of options. "There are extensive surgeries, chemotherapy and even radiotherapy. The chances of a cure, when a tumor is diagnosed as large, are very small, so the best solution is prevention," he recommends.
As a form of prevention, in addition to having a colonoscopy every 5 years from the age of 45, the doctor recommends a good diet, physical exercise, and a healthy lifestyle that can keep this kind of problem out of people's lives.
Most watched g1 Paraíba videos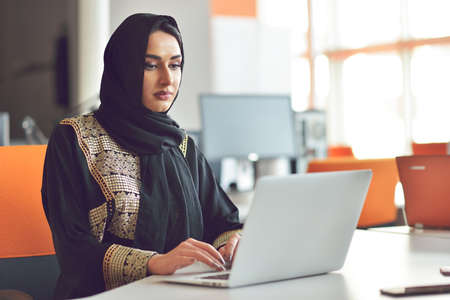 "Hardcore beer fanatic. Falls down a lot. Professional coffee fan. Music ninja."