On Saturday 29 and Sunday 30 January, the National Museum of Science and Technology Leonardo da Vinci offers many workshops and meetings for adults and children.
On Saturdays and Sundays, from 9:30 a.m. to 6:30 p.m. it will be possible to visit the Museum and Book to discover i.lab Chimica, the newly opened interactive laboratory, designed to promote the creative dimension of chemistry, and to invite children to participate in phenomenology first-hand and YOU & AI Digital Zone, a digital environment to promote public dialogue and engagement on the topic of AI.
There are also free Department of Transportation guided tours and paid visits to the Leonardo Galleries, the world's largest exhibition dedicated to Leonardo da Vinci and the interior of the Enrico Totti submarine.
Permanent exhibitions are always accessible, from the space area with the lunar part to the railway pavilion with old locomotives, from large sailboats to the pilot planes of the Aeronavale pavilion, to the new exhibition space for technological mosaics that tell the history of modernization from the country in the mid-20th century through The development of network infrastructure, the development of the industrial system and the emergence of a consumer society.
Included in a museum ticket, you can also admire Os Sete Reis Magos, a sculptural group of seven sculptures created by Fausto Melotti, which was recently shown in the museum's First Abbey Garden, and visit the recently renovated permanent exhibition – Fragility and Beauty – to see our planet through Satellite eyes and understanding how these tools can help monitor change and protect the environment and the temporary exhibition Sociocromie, curated by architect and designer Giulio Seppi and dedicated to the historical and social value of colour.
All laboratory activities and temporary and permanent exhibitions are included in museum admission.
the program
Activities in Interactive Workshops
All activities in the workshops are subject to mandatory reservation at the time of purchase of the entrance ticket
I.LAB CHIMICA
Color effect – from 8 years Together we explore unexpected changes in color, the use of heat and the interactions between chemicals to create amazing effects. Saturday 29 and Sunday 30 | 10 am, 2 pm, 5 pm Duration 45 minutes
Color Explorers – 7 years
We combine chemistry, color, and a little creativity to experiment with how darkness is illuminated and how green, purple or black is broken down into original designs. Saturday 29 and Sunday 30 | 11:30 AM, 3:30 PM Duration 45 minutes
digital area
You and Artificial Intelligence – Day Fourteen We tried three different scenarios in which the AI ​​is the protagonist. We listen to different experts' views, try virtual apps to find a soul mate, improve our appearance, monitor crimes and control reception areas through facial recognition. Let's dive into the 2030 city simulator and test the Autonomous Vehicle Transport. Saturday 29 and Sunday 30 | 10, 12, 15 and 17 hours Duration 45 minutes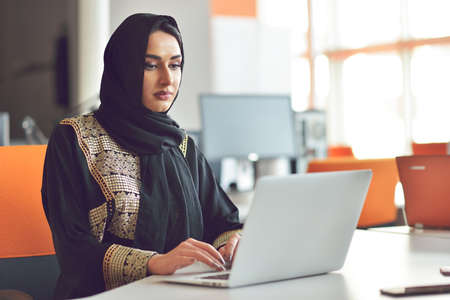 "Hardcore beer fanatic. Falls down a lot. Professional coffee fan. Music ninja."