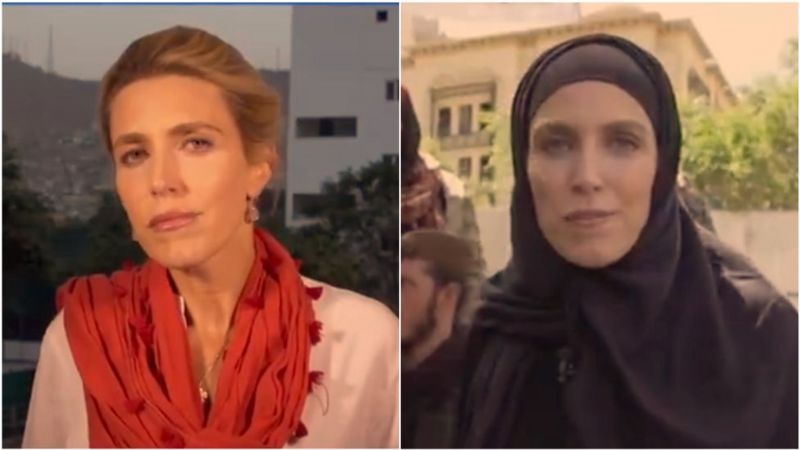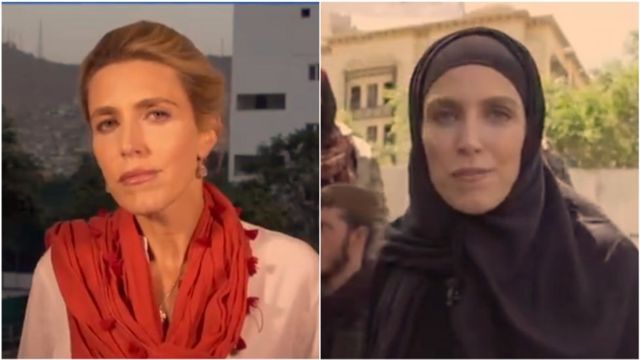 The photo seemed to indicate what the ruling Taliban could do to the lives of women in Afghanistan.
The 'before' and 'after' of a journalist reporting in Kabul showed the change: one day, her face, her hair, and only a scarf around her neck were revealed; The next day, a veil covering all the hair and an "abaya" dress with long sleeves on the floor.
CNN's American journalist Clarissa Ward's fashion went viral on the networks with this message: The arrival of the Taliban was already causing women to have to cover themselves more. He was a symbol of hardening against women in Kabul.
But that wasn't quite the case. Ward clarified that this message was inaccurate.
She said the photo was bare-faced, taken while she was recording in a private place. The record of the hijab and abaya was recorded on the street. "I've always worn a headscarf on the streets of Kabul before," she said, acknowledging, however, that she never wore her hair "fully covered and an abaya."
"So there is a difference, but not that much."
She commented in a report for the channel that she was wearing this outfit out of "caution" and "as conservative as possible." "I don't want to draw too much attention to myself. History is all around me. History is what Afghans feel at this moment of despair and uncertainty."
The rise of the Taliban to power in Afghanistan triggered fear among Afghans and, above all, in Afghans. They fear losing basic rights, such as study and work, as the Taliban enforce a strict, radical interpretation of Islamic law that severely restricts women's rights.
And with the arrival of the Taliban, in fact, they have already been spotted Changes for women. For the BBC, women have spoken of the loss of freedoms. Someone said that she should now wear a burqa – a garment that covers the entire body of a woman, with a narrow trellis at eye level, and must be accompanied by a man.
According to BBC Monitoring, the division of the BBC that monitors the press around the world, there are no longer many female TV presenters. For two days they were absent from the newsstands. Until Tuesday (8/17), a journalist from the private Tolo News network appeared as a newscaster and even gave an interview to a representative of the Taliban.
Ward herself, a CNN reporter, said the Taliban representative made it clear when she asked to cover the woman's face and hands. Once, while she was working on the street, she was asked to stand in a corner because she was a woman.
Taliban spokesman, Zabihullah Mujahid, said in a press conference on Tuesday (8/17), that the Taliban "will allow women to work and study within our bases", without specifying what those rules are.
You have seen our new videos on Youtube? Subscribe to our channel!
"Music fanatic. Professional problem solver. Reader. Award-winning tv ninja."