Sao Paulo – B2W (BTOW3), Owner of Submarino and Americanas.com, reported a net loss of R $ 163.6 million in the first quarter of 2021, an increase of 51.5% compared to the R $ 108 million recorded in the same period in 2020.
On the other hand, the company stated that it achieved a 90.4% increase in total sales (GMV, abbreviated in English) compared to the previous year, reaching 8.68 billion BRL.
Adjusted earnings before interest, tax, depreciation and amortization (Ebitda) amounted to BRL 129.4 million, an increase of 1.4% compared to the R $ 127.6 million recorded in the same period in 2020.
Total net revenue was R $ 2.942 billion, an increase of 73.5% compared to R $ 1.696 billion in the same period in 2020.
Cash consumption increased to R $ 897.4 million in the first three months of this year compared to R $ 645.7 million in the same period in 2020, an increase of 38.9%. According to B2W, cash consumption in the quarter is related to Brazil's retail sector seasonality and increased inventories in the first quarter of 2021 (up 68.9% compared to the first quarter of 2020), in line with the 1P sales growth platform [varejo digital direto].
In the coming quarters and for the year at large, we reinforce our commitment to continue generating cash. As a method of capturing all impacts, cash generation or depreciation is measured by the variance in net debt in relation to the previous quarter, always ignoring any resources from capital raising operations, "highlights the company in its earnings statement.
The total adjusted selling, general and administrative expenses amounted to R $ 808.1 million, which is 9.3% of GMV, an increase of 0.5 point compared to the first quarter of 2020. The increase in selling expenses is mainly related to investments in Americana Miss Free Shipping program that is always linked to the level of service from During prof
Seller involvement and investments in outreach.
B2W reported that it reached 22.9 million active customers (at least one purchase in the past twelve months) in the quarter, an increase of 6.2 million versus the same period last year.
The company highlighted that it continues to "innovate to deliver an increasingly interactive shopping experience, including Americanas ao Vivo (live commerce), which combines shopping and entertainment. This quarter, we have completed more than 100 lives, and in May, we will launch a new program with the goal of Engaging sellers on the platform, creating a new sales front and profitability, through integration with B2WADS. "
Another important initiative to improve the shopping experience is O2O (online to offline): according to the company, it continues to grow rapidly and is already present in more than 6,000 stores and sellers of Americanas marketplaces, generating a GMV of R $ 1.0 billion in the quarter.
B2W also indicated that the merger with Americana (the companies disclosed the terms of the merger last week, See more by clicking hereIt allows for expedited delivery initiatives, including deliveries within 3 hours, which totaled 2.1 million orders per quarter
(13.7% do the total).
"The ultra-fast delivery model is one of our priorities for 2021. And in that sense, in
In April 2021, we announced the acquisition of Shipp, an on-demand delivery startup offered to
About 36 minutes ".
Do you want to live on the income? These three assets can build a strong portfolio. Watch the free passive income mastering course.
Related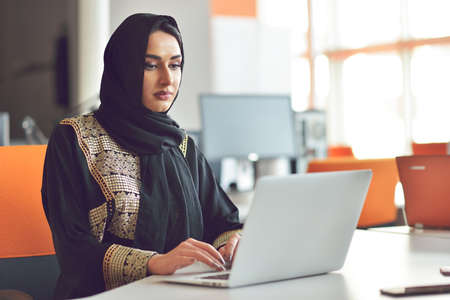 "Hardcore beer fanatic. Falls down a lot. Professional coffee fan. Music ninja."