Apple has commented on the issue.Gelatin effect' which has been noticed by some users on the new iPad Mini, as shown here in TechWorld newly. In a statement sent yesterday (28) to the site Ars Technica, Apple claims that the tilt shown is normal LCD behavior, and the company is not responsible for making any repairs.
Known as 'skew', which can be loosely translated as 'skew', the effect occurs because the screens on the LCD screen are refreshed line by line, i.e. there is a slight delay between the moment the iPad starts drawing the line at the top of the screen and the image is refreshed at the bottom . However, printing becomes noticeable on only a few devices.
What do the experts say?
According to the site the edgewhose executive editor Dieter Bohn captured the slow-motion "gelatin effect" and posted it on Twitter, Apple's information that this effect is common on LCD screens is true. Practically anyone who wants to see the effect can see it on their own screen in this location. However, Bohn explains, it's often unnoticeable because it occurs in the portrait orientation, rather than the landscape we use to browse the web.
Here's a slow motion video of swiping on the iPad Min I've slowed you down even more in a step by step step. Notice how the right moves faster than the left.

In normal use, you hardly see it, but it becomes noticeable every now and then. In the landscape it disappears completely pic.twitter.com/iq9LGJzsDI

– Dieter Bohn (@backlon) September 22, 2021
This is the reason for the increased effect Note on iPad mini is that the tablet is used vertically, and the tilt is highly unlikely to become visible when the user is using the device in landscape mode.
the site Ars TechnicaHowever, he questions the main issue is that the "gelatin effect" is only noticeable on the iPad mini and imperceptible on other iPads with 60Hz LCD screens, like the iPad Air 4, for example. The site tests also revealed a "clear dividing line in the middle of the screen in portrait mode".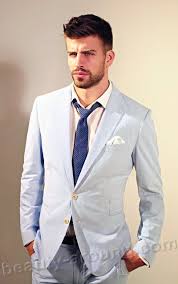 "Incurable thinker. Food aficionado. Subtly charming alcohol scholar. Pop culture advocate."