as such Presented by AEROIN on SaturdayOn November 26, a storm as it approached Saudi Arabia caused severe damage to an Airbus A330 while it was passing through the cold zone on Thursday, November 24.
Now, new information indicates that another aircraft also sustained damage in the same area of ​​the flight shortly before, it reported Air Herald🇧🇷
The aircraft in question was an Airbus A320, registration 5A-LAK, of United Arab Emirates Airlines, on flight LN-1257 from Jeddah (Jeddah), in Saudi Arabia, to Benghazi, in Libya.
The aircraft departed from runway 16C at 08:54 local time (05:54Z) when the pilots halted the climb because a hail drop had damaged the windshield. They positioned the A320 for the immediate return to Jeddah but aborted the approach at about 2,000 feet and climbed back to 8,000 feet as a result of bad weather.
The pilots held the aircraft in orbits (recorded with circular trajectories) at 5,000 feet to wait for better weather conditions, and landed safely on runway 16C about an hour later.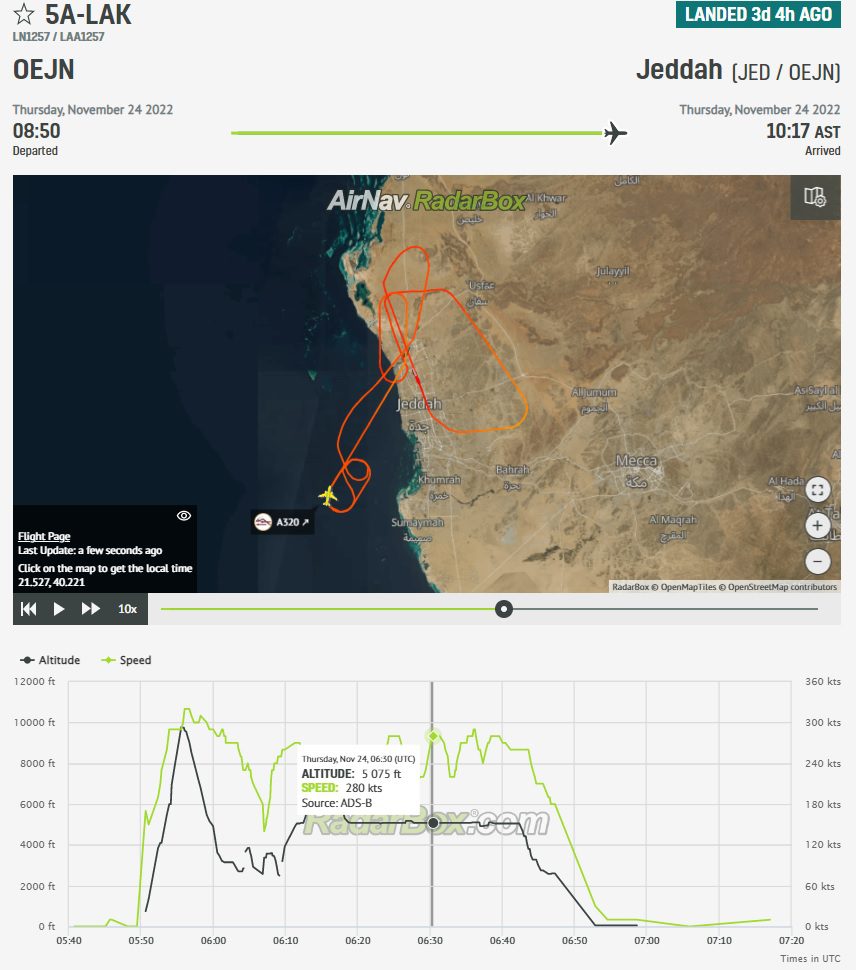 The details of the Airbus A330 incident mentioned at the beginning of this article can be found again this link or the address shown below.
"Music fanatic. Professional problem solver. Reader. Award-winning tv ninja."