After Microsoft's Brad Smith conference on the purchase of Activision Blizzard, the company seeking to buy it again opposed Sony's position and returned to weave harsh criticism.
At the same time, Axios Gaming I posted your interview With Lulu Cheng Meservey, who once again slammed PlayStation and stated that Activison Blizzard will be more vocal at this point when Microsoft needs help defending the deal.
Mersevey recently said on Twitter that the FTC should look into HBO's The Last of Us as the series generates numbers that show the strength of PlayStation. In addition, he says, it is the duty of these competition authorities to ensure greater competitiveness that leads to benefits for the consumer.
Now, Mercivy tells Axios that they should probably make more stuff like this because "if there are things people should know, we have to say them out loud."
As he says, they can't worry they'll piss off Sony because the PlayStation owner wasn't worried about it when they "tried to kill a very good deal that our people wanted and the players wanted?"
Mercivy didn't mince words and accuse Sony of behaving in a "hypocritical" manner and Activision Blizzard didn't take it seriously, "They stand up for what's best for their business."

To view this content, please enable targeting cookies.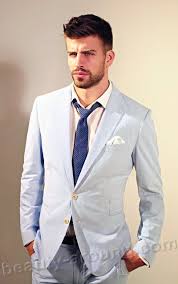 "Incurable thinker. Food aficionado. Subtly charming alcohol scholar. Pop culture advocate."