Ryan Pruett, via his channel on YouTubeAuto Archeology, used her persistence and investigative skills to track down a 1970 Plymouth Hemi' Cuda. Sentences Plymouth's Cuda, the Hemi Cuda has become a great classic for being bigger, nicer and more powerful. Equipped with a 360-horsepower V8 Hemi 426 engine, this sports machine had a big goal: to win races.
Read more: Sales success: These are the top 5 best selling cars in the world
Mysterious site
This rare car's website is maintained by Ryan Pruett. He just says "it's somewhere far out west". Even the identity of the owner has not been revealed, although he appears in some parts of the video. With all the mystery surrounding the discovery of this missing car, the channel's audience was at least able to catch a glimpse of the car, which despite being very worn out with time, still had great potential for restoration.
The Plymouth has been under the hood for longer than anyone knows, but its owner has owned it since 1975. Thanks to a series of guides that started with Google Earth and Google Maps Street View, YouTubers have found the target. A closer look at the stadium lights in the background and the colors and shapes of the roof finally revealed the resting place of this neglected 'Cuda'.
About the 1970 Himi Koda Plymouth
Few cars excite Mopar fans like the 1970 Coda. It's not quite a unicorn, but with just 666 units, it's a rare classic that turns heads. While the 1970 Barracuda had several V8 options, sitting on the throne was the 426-cc Hemi.
The Himi Cuda, with its 428 horse power and 209 km/h speed, was the third generation of the popular Barracuda. It had forward weight distribution, front disc brakes and a four-speed gearbox, and was shaped and finished like a revolver.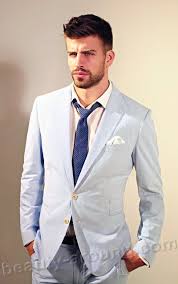 "Incurable thinker. Food aficionado. Subtly charming alcohol scholar. Pop culture advocate."